Prof. Steivan Defilla
Tianjin University, China
Steivan Defilla, Swiss national, visiting Professor of school of architecture, Tianjin University; President Assistant of APEC Sustainable Energy Center since 2018. Lead author of the "APEC Sustainable Urban Development Report - From Models to Results". He is the former (2010 - 2016) Director of the Energy Charter, an intergovernmental energy organization with 50 Member states headquartered in Brussels. He managed the expansion of the Energy Charter to include 30 new observer states, among them China. He also supervised or co-authored 26 studies and analyses and 2 books on energy-related subjects. As Senior Energy Advisor to the Swiss Economics Minister (1999 - 2010) he contributed to the reform of the Swiss electricity sector, the Swiss infrastructure strategy and the Swiss foreign energy policy. He wrote a book prefaced by the Swiss Energy Minister and co-authored 13 articles in English, German, French and Russian languages. He also attended Governing Board meetings of the IEA and co-chaired multilateral negotiations at the Energy Charter. Steivan holds a Master degree in Statistics and a Bachelor degree in Economics from the University of Neuchâtel, Switzerland. He also holds a Postgraduate degree on Energy from the Federal Polytechnic Institute Lausanne. Steivan is winner of a United World Colleges scholarship and is fluent in eight languages.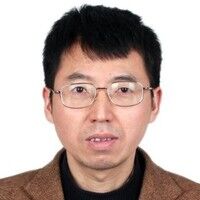 Prof. Wei Chu
Sichuan University, China
Dr Chu Wei has obtained his PhD in ULP in 1991 (Strasbourg University, France). During 2010-2013, Chu was Senior Scientist in SABIC Tech Center Riyadh, Saudi Arabia,Key Project PI. Chu has done researches and businesses for more than 34 years, within, 13 years abroad in several famous Institutions such as TUM in Germany, USTL in France,
IUPUI in USA, SABIC in Saudia Arabia, NUS in Singapore, etc. Chu is a Full Prof. in Sichuan University China,since 2001. Wei has supervised 20+ PhDs and 70+ Chinese Masters
(Each 3 years' Grade), as the Director. Wei has co-authored more than 300 scientific publications (therein 300 peer-reviewed journal papers and 80 proceeding papers); Chu is corresponding author or 1st author for most of them. More than 8900 citations in Google scholar, H-index 48. These papers have been published in Angew. Chem. Int.Ed., Chemical Reviews, Adv. Funct. Mater, ACS Catalysis, Appl. Catal. B, Chem Eng J, J Mater Chem A, Nanoscale, ACS AMI, ChemComm, J of Catalysis, Catal Sci Tech, Fuel, ChemSusChem, J Phys Chem B, Nanotechnology, Appl Catal A, Catalysis Today, Catal. Comm., Int. J Hydrogen Energy, Appl. Surf. Sci, etc. Since 1997, Wei has 30+ Inventive Patent Disclosures (3 US patents). 12 patents granted. Chief Editor of the book "Catalyst Engineering". Wei is in Editorial board members of 7 core journals: J Energy Chemistry, Nano Science & Technology, Industrial Catalysis, American J. of Appl. Chem, etc. Major in Energy Catalysis and Engineering, Nano Functional Materials, Fuel, Petrochemicals, Polymer & Chemical Sciences; Fischer Tropsch Synthesis & Clean Energy (GTL, H2, etc), Carbon management (CCUS), & Environmental Engineering, Supercapacitors, Li-Batt, etc. Some applications have been realized.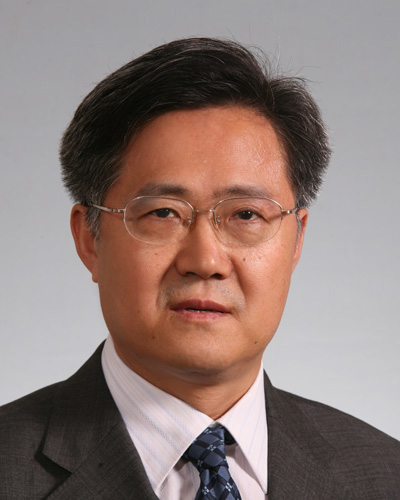 Prof. Zhongliang Liu
Beijing University of Technology,China
Professor Liu Zhongliang works as the chair professor of power engineering and engineering thermophysics in the Environmental & Energy Engineering College of Beijing University of Technology. He is now the deputy director of the Chinese Society of Heat Transfer under the Chinese Society of Engineering Thermophysics. He has been committed himself to teaching and research in the field of thermal fluids and energy engineering. He has published more than 350 academic papers on various academic journals and conferences including Int. J. of Heat & Mass Transfer, Int. J. of Refrigeration, J. of Power Sources, Energy, Energy Conversion & Management, Numerical Heat Transfer, Applied Thermal Engineering etc. Now his main research interests are environmental energy technology, enhanced heat transfer theory and technology, numerical methods in heat and fluid flow and renewable energy utilization and energy conservation, process energy saving, analysis and optimization.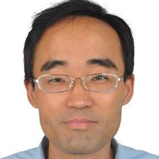 Prof. Kai Yan
Sun Yat-sen University,China
Dr. Yan is a full professor at Sun Yat-sen University at Guangzhou and worked as Ten Thousand Plan Young Talent of China. His group mainly concentrates on design of environmentally benign nanostructured materials for catalytic transformation of renewable sources into clean energy and value-added products. Dr. Yan's research interests span the areas of heterogeneous catalysis, electrochemistry, green chemistry, biorefining, materials science and nanotechnology. He started his PhD study at Max-Planck-Institute for Coal Research in 2008 in Germany with the support of Max-Planck-Society Scholarship. He obtained his PhD from RWTH Aachen University in December 2011. After that, he received the Ontario Postdoctoral Fellowship and worked at Lakehead University (Canada) as a postdoctoral fellow in 2012. After that, he joined Brown University as a Postdoctoral Research Associate in December 2013. In 2016, he obtained Hundred Talent Plan from Sun Yat-sen University and joined the university in 2017. Since January 2017, he is the leader of clean energy lab and the associate dean of Guangdong Provincial Lab of Resource Utilization. So far, his group has filed over 15 Patents and published over 85 papers in Angewandte Chem., Applied Catalysis B., ACS Catal., Green Chemistry, Small, Journal of Materials Chemistry A, Chem. Eng. J. et al. He is the associated Editor of three international journals and editorial member of eight international journals. Since coming to Sun Yat-sen University, Dr. Yan has been the recipient of Hundred Talent Award, Science and Technology Award for Ecological Environment, IAAM Medal Award, National Ten Thousand Talent Award from Central Organization Department of China.